May 30 – June 29, 2019
Artist's Reception:
Friday, June 7th from 6-9 pm
with Irene Nelson
Special Installation in the Inner Room
Special Event: Artist's Process Lecture and Discussion
The Explorer's Journey: Ann Holsberry and TaVee McAllister Lee
Saturday, June 22nd, 2019

TRACES features work by two artists who work primarily with paper to explore and contextualize the environment. Ann Holsberry collaborates with the forces of nature to create cyanotypes on paper and silk. Evidence of an explorer's journey, they respond to a natural world subject to cosmic events as well as tidal and migratory movements.

TaVee McAllister Lee considers her work evidence of another type of journey, traces of a thought journey or even a spiritual experience. Imbued with consumerist and materialist imagery, often at odds with the natural world, her work appears as if it has arrived through unexpected or mysterious connections to its tenuous place as enigmatic paper installations of a free nature.

Ann Holsberry is a visual artist based in the San Francisco Bay Area. She works in various media, including acrylic, oil, encaustic, cyanotype, and drawing. Her work has been shown internationally and in solo exhibitions at venues such as the Morris Graves Museum of Art in Eureka, California; de Saisset Museum of Art in Santa Clara, California; Los Medanos College Art Gallery, Pittsburg, California; The Jacksonville Art Museum in Florida; and the Domaine des Grands Devers in Valreas, France. Her work was selected by the City of Emeryville to be displayed in bus shelters citywide and is in public and private collections in the U.S. and abroad.

In this most recent phase of her work, she moves between abstraction and representation, often finding inspiration in nature. For the past decade she has spent part of each year living and working in France, where she finds inspiration in the rich cultural history of Europe. Fittingly, her current work is an examination of the migratory patterns of people and animals as they travel around the globe.

TaVee McAllister Lee started out in the middle of the country, growing up primarily on the Great Plains with a stint in Laos as a little girl. Her work is informed by her experiences of austerity and plenty and questioning the dichotomy and value judgements inherent between the two. Currently she maintains an East Bay studio practice and has a long Bay Area exhibition history with decades of experience coordinating, managing and curating exhibitions, which is its own art form.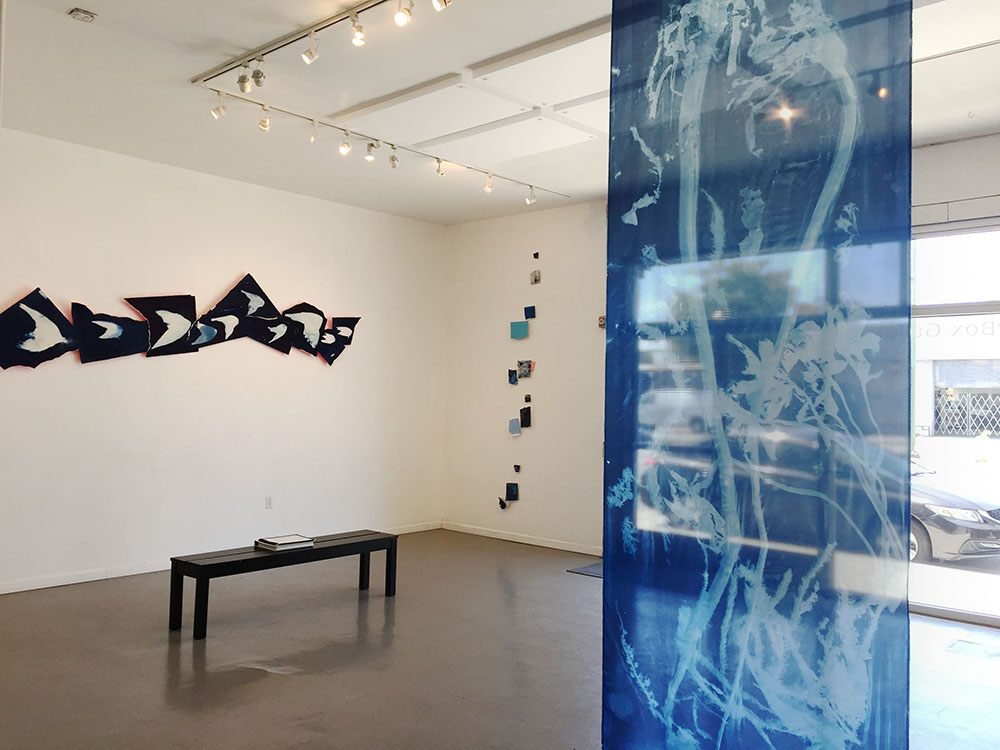 Gallery view: Traces: Ann Holsberry and TaVee McAllister Lee